A New Way to Success, Advancement & Progress.
Two heads are better than one. That adage has never been so true as it is today at Technology Trend.
If you are looking for someone to join hands with, to enhance your growth and technology, then your search ends here. We have solutions for you.
Innovation on the move is just part of what Technology Trend is all about. Whether you are a Startup or an established organisation, our highly skilled consultants and tailored best-inbred solutions will enable your growth in today's ever-changing global market.
Our process is simple. We discuss and profile your needs to provide you with matching resources through our network of consultants specializing in various domains and technologies.
Our organization consists of several IT professional consultants using varying resources, available to a current client base consisting of many large MNCs and newly formed companies.
We have every resource in house to provide you with the people, networks and services you require without a long term contract, commitment or hiring the individuals you need to enable change and growth.
Database Consultancy
Big Data
Data Modelling
DBA
Software Development
Software Architecture & Design
Technical Documentation
Project & Process Review – Main
Proof Of Concept/ Proving Technology – Main
Minimum Viable Product For Investor
Java Consultants
Quality Assurance
Manual Testing
Test Automation
Test Cost Estimation
Performance Testing
Penetration Testing
Cost-Benefit Analysis
Cost Benefit Analysis
Cost Reduction Measures
Onsite/Offshore Model
Business Analysis
Subject Matter Experts
Gap Analysis
Change Management & Review
Business Analysis & Feasibility Study
Second Opinion / Review
Website
Design
Content Writing
Hosting
Maintenance
AWS
We will also provide your business with integration into Amazon's web services for your cloud hosting and maintenance Don't leave anything to chance.
Liferay
Our software services will help you provide Liferay solutions, which enable a company to Create and connect personalized digital experiences across web, mobile and connected devices.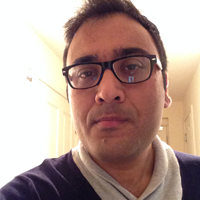 Dipesh Malik
A highly organized Scrum Fundamental Certified Business System Analyst having 10+ years of experience in business analysis and business relationship management across diverse sectors. Possess strong leadership and influencing skills and in-depth understanding of business client needs. A self-motivated individual truly enjoy facing and overcoming new challenges. Aiming to utilize my strong prioritization skills and analytical ability to achieve the goals of your company.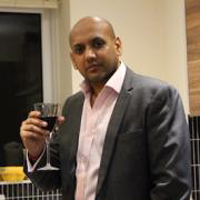 Vikram Gupta
Vikram is highly organised Project Management Consultant with 16 years' extensive expertise gained in high pressure environments across diverse sectors. A self-motivated individual who always puts in the effort to achieve a very high standard in whatever task is undertaken. Personal strengths include attention to details, strong analytical skills and problem solving abilities. Excels at streamlining day-to-day operations, performs well as part of a team and can work independently using own initiative – has a reputation as a multiple project strategist in anticipating issues and formulating remedial actions.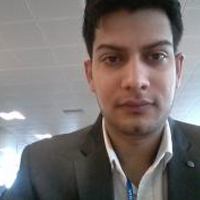 Gautam Sharma
Guatam is Technical Lead in Lifeary,Java and open source technologies.
This involves  playing a key role in design decisions, limiting future technology risks, making Applications extensible and delivering a quality product.
Mukhtiar Singh
He studied MCA (Master of Computer Application) in first division from India. He has started his careers from India in early 2005 as Software Developer in open source technologies. After worked for numbers of clients in India for 3 years, and then he came to United Kingdom in 2008.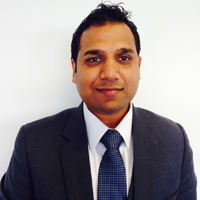 Tarun Kumar
Tarun is experienced consultant in java and open source technologies. His domain includes alternative finance, banking, retail and government projects. He accumulated his experience working on cross-domain projects and using many stable and new technologies.
He is mainly hired for integration of projects, project design and architecture and hands on coding on open source technologies. Area of interest is integration technologies and Big Data.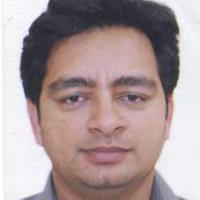 Yogender Sharma
Yogender is experienced consultant in Java/Groovy/Ruby.Net based test automation and open source technologies. His domain includes publishing, finance corporate actions, finance wealth management, mobile payments and retail projects. He accumulated his experience working on cross-domain projects and using many stable and new technologies.
He is mainly development, test automation of projects, architecture and hands on coding on open source technologies. Area of interest is integration technologies and Big Data.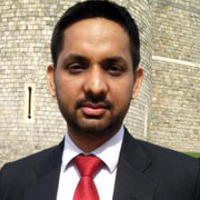 Amandeep Singh
Amandeep Singh is Innovative Frontend Developer and UI Developer – expert in Responsive Ecommerce FrontEnd Development and Adaptive Web Development, HTML 5, CSS 3, JQuery, JavaScript, CSS Preprocessor SASS, 960 Grid System, Twitter Bootstrap 3 and 2, Front end build tools (Gulp, Grunt and NPM) Masonry CSS framework, CSS Optimization, Freemarker templates development, Responsive website development (Compatible with smartphones, tablets and widescreens) and background in Adobe Suite CS6, Web 2.0 and Web Standards.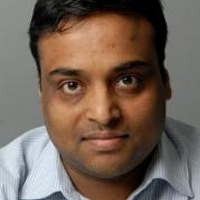 Rajesh Gupta
A hands on technical architect with expertise in Design and Development of Java based technical solutions and I have 13+ years of IT Industry experience of which last 9 years have been in investment banking. As a java consultant I have always delivered projects in a timely manner with expected quality and that's the reason I have been renewed many times in my contract roles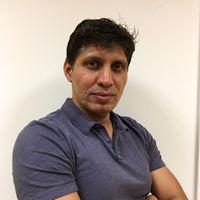 Amit Kumar
Amit has 15 years of QA Management experience in building, leading and managing winning teams for startups, Internet and enterprise product companies. He prides in providing quality software delivered 'right first time'. Results driven and focused leader with broad experience in all aspects of QA i.e. setting up QA vertical, putting QA processes, tools and methodology in place. For end to end testing it includes white box, black box, writing custom programs, automation, disaster recovery, negative, fail over, performance and capacity planning. Experience in Retail, Broadcast, eCommerce, Internet, and Mobile domains. I have extensive experience in setting up strategy, direction and standards. Able to advance, influence and negotiate while building harmonious relationships with the cross functional teams. Driven to deliver business benefit and seek continual improvements in team, self, and processes.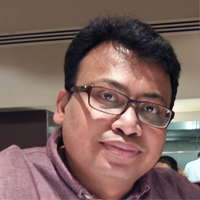 Amit Verma
Over 13 years of experience designing and developing Core and Enterprise Java applications.
Extensive experience in Agile methodology, Test & Behaviour Driven Development and Pair programming
Extensive experience in developing Service Oriented Architecture.
Extensively involved in performance improvements activities in most of the projects
Experience in developing applications with security vulnerabilities in consideration.
Experience in working with business on eliciting requirements and supporting them during project life cycle.
Keen interest in DevOps and configuration management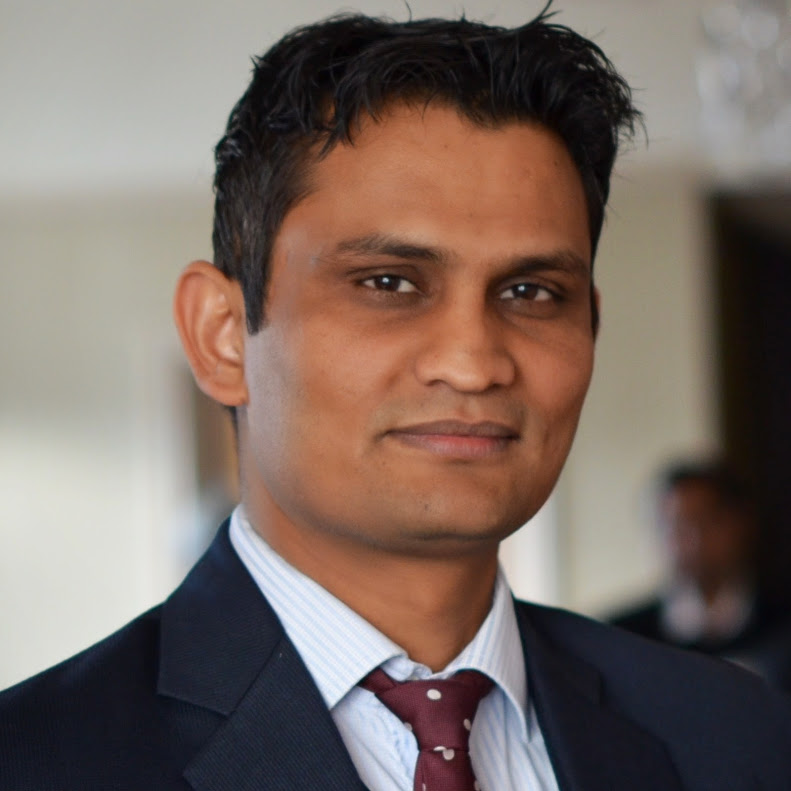 Manoj Kalher
Manoj is an experienced senior developer having experience in open source technologies and JVM based languages like java, Groovy and Scala.
His domain experience is in media, retail and travel which includes working on multiple projects for respective clients like Specsavers, Sky, Virgin Train, South West trains etc.
Area of interest are Security, Open Source, integration technologies and Big Data.
Oracle Certified Java Developer.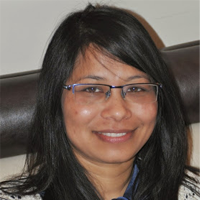 Shefali Saxena
Shefali is experienced Oracle Functional Consultant for Master Data Management – Product Data Hub. She has experienced different roles in the projects where she has been participating in roles (local and international projects) like solution design, implementation activities, training and support. Currently she is working with Product Information Management (PIM) in an international project.
She is experienced in requirement mapping, gap analysis, conference room pilots, UAT and all the other disciplines required for implementation.
She has domain experience of retail, media, insurance and non-profitable organisation. She has an experience of testing web, client-server and desktop applications as well as offshore coordination. 
Let's Start Something new

Say Hello!
Office
The Lansdowne Building, No 2 Lansdowne Road, Croydon, CR9 2ER, United Kingdom
Business Hours
Monday – Friday 9AM to 5PM
Saturday – Closed
Sunday – Closed